Home
Service, value, and convenience all in Oak Harbor on Whidbey Island.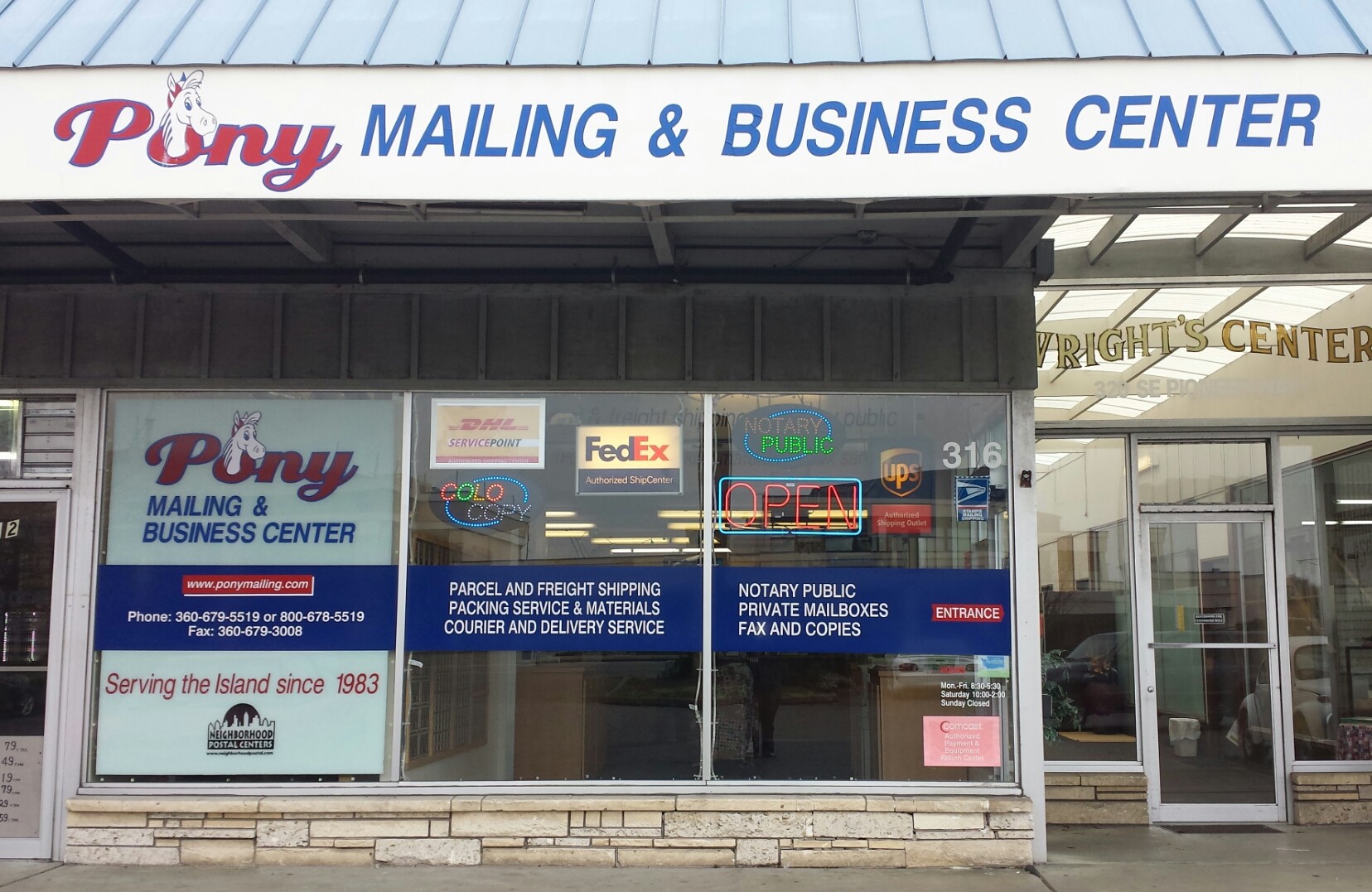 For more than 30 years our friendly, professionally trained staff has been providing Whidbey Island residents, visitors and businesses with a full range of personal and business services and products.
We offer customers more shipping options than anyplace in Oak Harbor. We are locally owned, not a franchise. We are a US Postal Service Approved Shipper, UPS Authorized Shipping Outlet, DHL Authorized Shipping Center, and a FedEx Authorized ShipCenter. All of these companies have awarded us this status based on our consistent commitment to outstanding customer service. So please come in and see why we are the best choice for all of your service needs.
Pony Mailing & Business Center is dedicated to providing you with superior service.
Email us at ponymail@whidbey.net
Phone 360.679.5519 or Toll Free 800.678.5519
Fax 360.679.3008
316 SE Pioneer Way, Oak Harbor, Washington 98277
HOURS                                                                                             
Monday to Friday, 8:30 AM to 5:30 PM
Saturday, 10 AM to 2 PM
Closed Sunday
**Note** We will be open on Monday, November 12th for Veterans Day. FedEx and UPS will still operate that day, but Postal services will not go out until Tuesday, November 13th.
**Note** We will be closed all day for Thanksgiving on November, 22nd. We at Pony wish all the best for you and your family during the holiday season.